There are a variety of coating thickness gauges available on the market. Normal coating thickness gauges and coating thickness gauges with Bluetooth.
For normal coating thickness guage ,user just can read the reading when testing ,when we test the whole product paint . sometimes we will forget the thickness of each part .
For example .when we use normal coating thickness gauge to test the car paint thickness on used car .However ,the used car have some problem for repainted and sheet metal .the normal coating thickness gauge cannot record which part have problem ,it need the user to remember it .
However ,ourGUOOU coating thickness gauge ,all serials product are with Bluetooth ,we can connect the device with the APP on the phone .and the APP can guide us how to inspect the used car .and it will record which part have repainted or sheet metal or replace parts.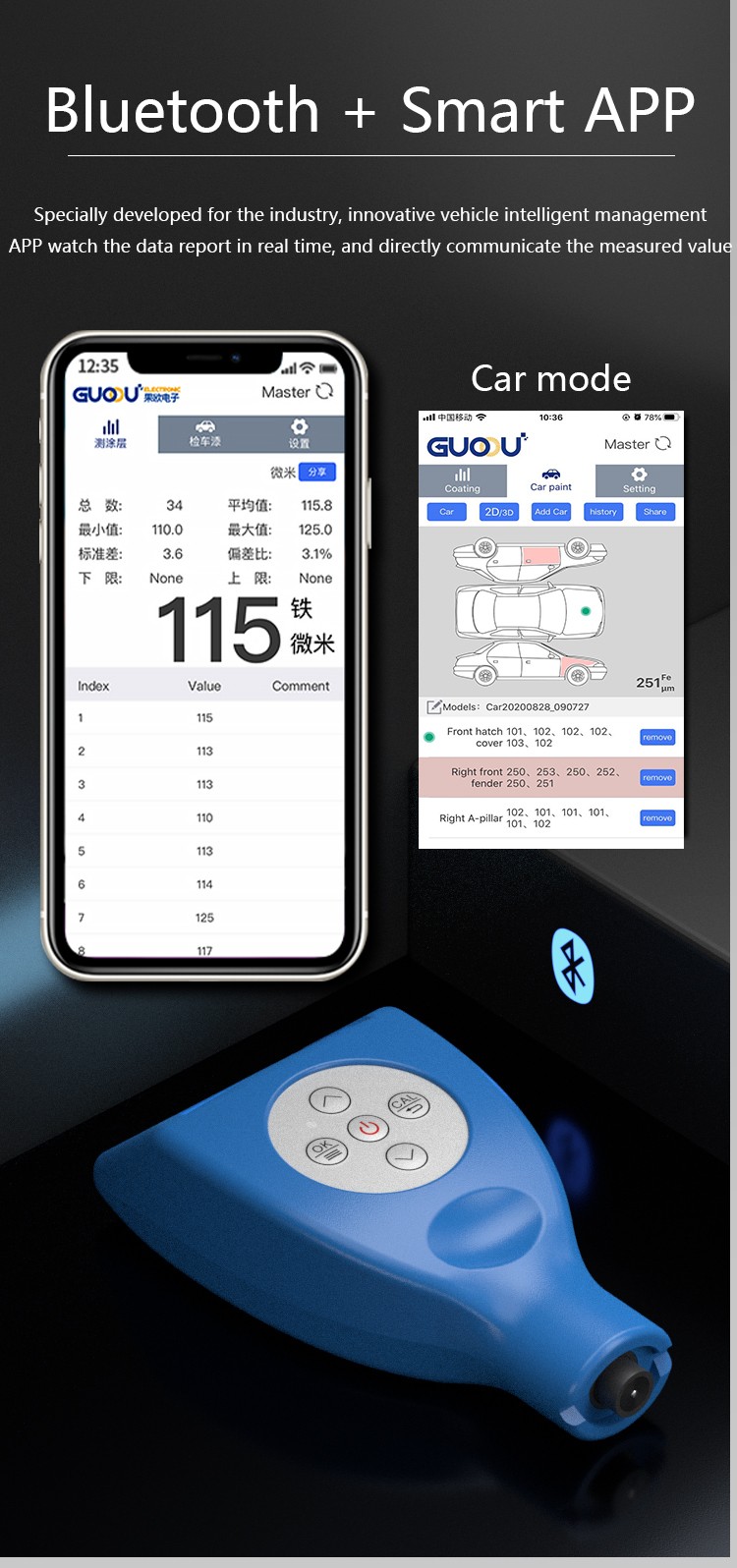 After we finish test ,we can get an report about the parts we have tested .,moreover ,the report can transfer to anyone who you want to send via Email ,WhatsApp ,Skype etc .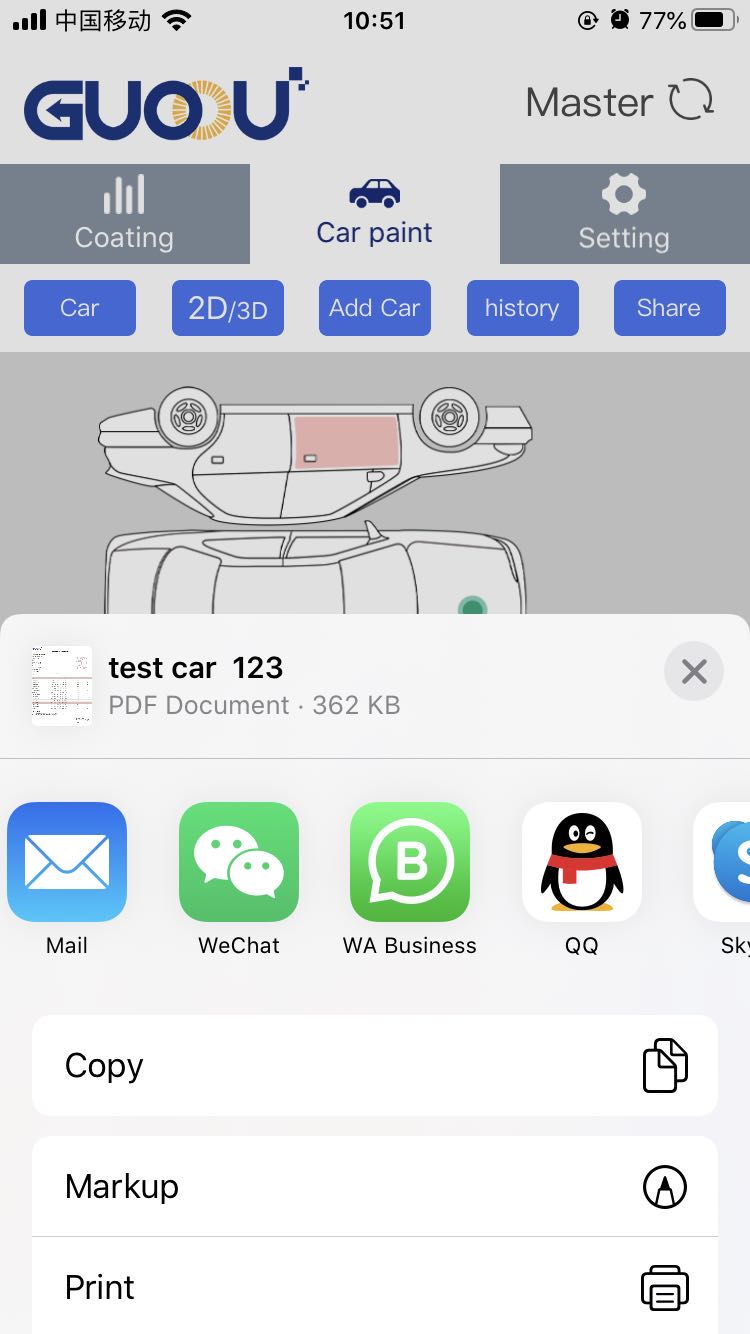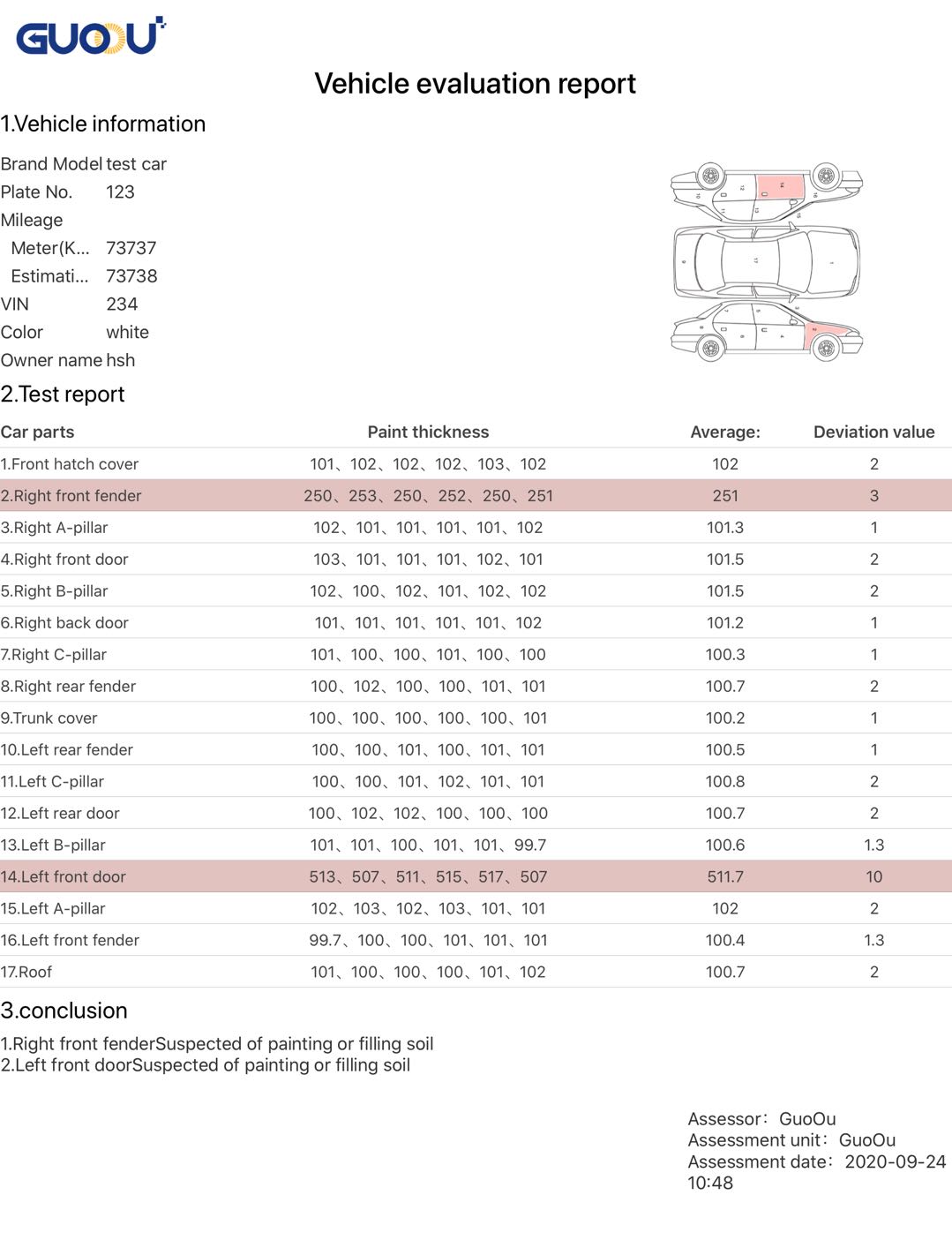 For this function ,it's useful for the people who don't know how to inspect the car when they are buying or selling the car .
and it also useful for the company who have their own application for used car testing .
Because we can also provide SDK with them to integrated it with their own application .
And we also have technical support for them .