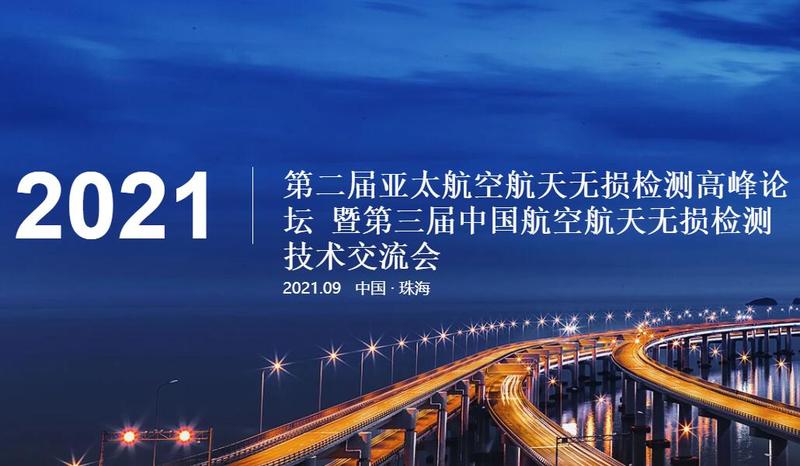 Coating thickness gauge and ultrasonic thickness gauge manufacturers have an opportunity to learn and exchange. The second non-destructive testing summit forum will be held on September 27, 2021. In order to strengthen the exchange of non-destructive testing technology in the field of aerospace in my country, Zhuhai Non-destructive Testing Society, Chinese Society of Aeronautics and Astronautics Materials Engineering Branch and China Aerospace Science and Technology Group Co., Ltd. Non-destructive Testing Technology Center jointly decided to jointly host the second Asia-Pacific Aerospace Non-destructive Testing Summit Forum. The 3rd China Aerospace Nondestructive Testing Technology Exchange Conference.
This conference will be held during the 13th China International Aerospace Expo in Zhuhai, Guangdong Province, China on September 27-28, 2021. It will be hosted by Zhuhai Lingyi Nondestructive Testing Technology Co., Ltd., and the Chinese Society of Mechanical Engineering will be specially invited Vice Chairman of the Non-destructive Testing Branch and Professor Zhou Zhengqian of Beihang University served as the chairman of the conference.
The theme of this forum and exchange meeting is "The booming aerospace advanced non-destructive testing technology in the Asia-Pacific region." The latest application results in technology show the technological progress and industrial development of aerospace non-destructive testing, and provide a communication platform for managers, researchers, and engineers in the aerospace field in the Asia-Pacific region.
We sincerely welcome non-destructive testing management personnel, researchers, engineering and technical personnel, and measuring instrument manufacturers in the aerospace field to participate in this summit forum and exchange meeting. We welcome non-destructive testing professionals from related enterprises, institutions, universities and research institutes to actively contribute.
This conference will provide exhibition halls for special exhibitions, product demonstrations and results promotion, build an important channel for business contacts and face-to-face communication between exhibitors and participants, and help build an ecosystem of aerospace non-destructive testing industry linkage.
Do manufacturers or key personnel such as coating thickness gauges and ultrasonic thickness gauges need to participate in this summit forum? With the development of society and economy, the current competition in various industries in the Chinese market can be described as "tragic"! All kinds of advanced technologies and equipment from all over the world are constantly pouring into the Chinese market.
Enterprises have to fight for technical reserves and talent training. Therefore, enterprises are very eager for relevant technical talents, which has also intensified the strict requirements for talents and skills.
Therefore, coating thickness gauges, ultrasonic thickness gauges and other manufacturers understand the industry, go deep into the industry, respond to the new situation, and constantly explore their thinking, so that the company can continue to develop and technical talents can stand out from the competition.