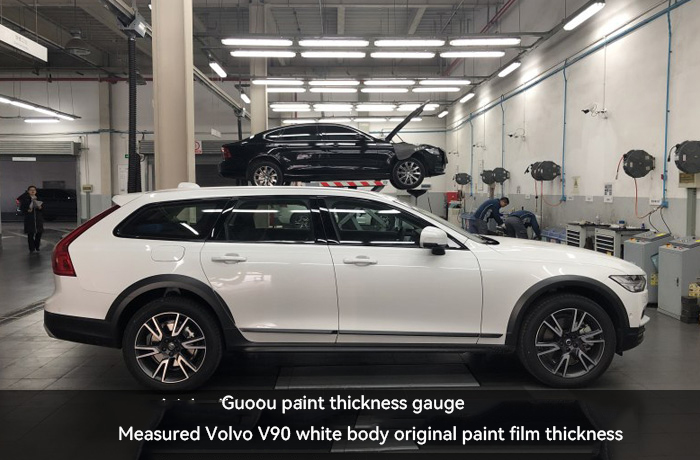 Today, I would like to share with you a luxury touring car, the original paint thickness of the 2019 Volvo V90CC. As a brand known for its safety, I wonder if its paint film will be as thick as his anti-collision beam?
Next, let me take a look at the actual measurement of the paint thickness gauge with the guoou GC8102. The purpose of the measurement is to assist the appraiser to provide a certain value of data reference when inspecting the car, and to help consumers who inspect the car and pick up the car.
About Volvo V90CC:
Volvo V90CROSSCOUNTRY series is Volvo's 7-seat station wagon, which meets the multi-functional needs of users and also caters to elegant tastes. The lines of the model are simple and quite intense, and the space is spacious and very transparent. Advanced intelligent driving assistance technology makes the journey easier and safer.
Volvo V90CC paint thickness test results:

This time, the paint measurement method is to measure each panels scattered five times, and calculate the average value. A total of 11 panels are measured, namely the hood, the trunk, the four doors, and the four side fenders. After passing the paint thickness gauge vehicle, its value is shown in the figure.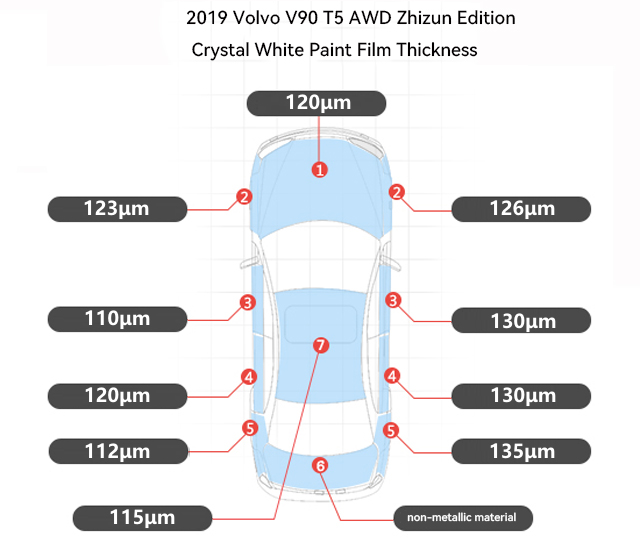 Remarks: This data is for reference only. The manufacturer's spraying production process does not change from year to year, so there may be slight differences in models and colors of different generations.