Guoou's 4th-generation coating thickness gauge (paint meters) , not only brings a new metal putty detection function, as well as Zn detection function, but also provides Bluetooth interconnection function, through Bluetooth connection, The device can be interconnected and data synchronized with Mobile APP. Now Let's show you how to download and install APP.
1.Download and install the APP by search "guooumaster" on the App Store.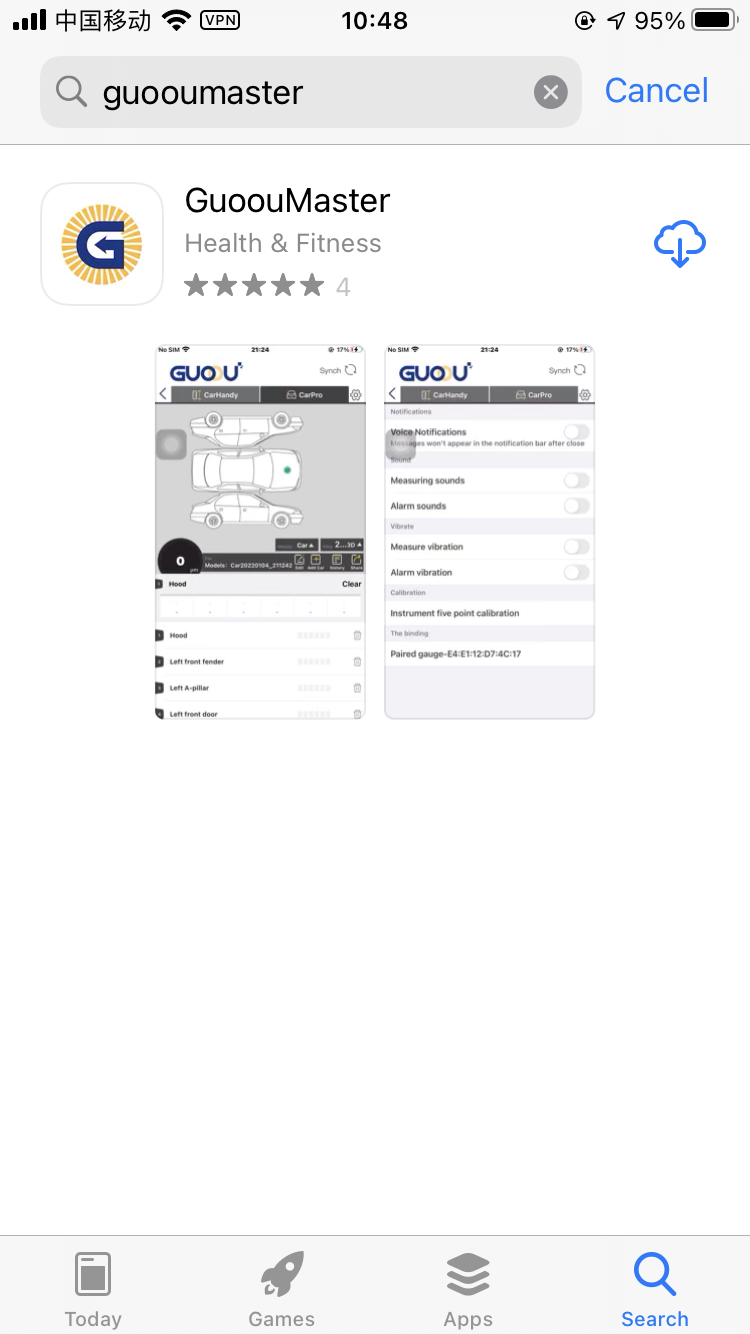 After installation, we need to ensure that the instrument is powered on, and the mobile phone allows the Bluetooth function and positioning function to be turned on.
2.Then we power on the device and open the APP ,we can see as below :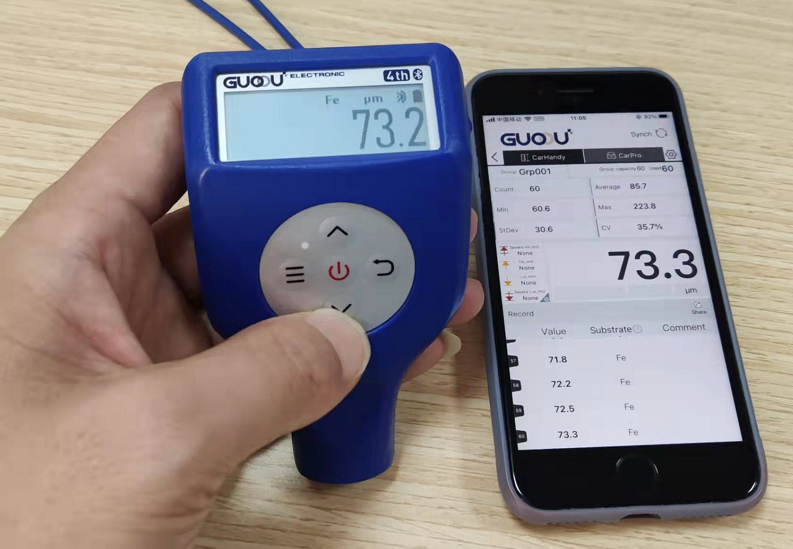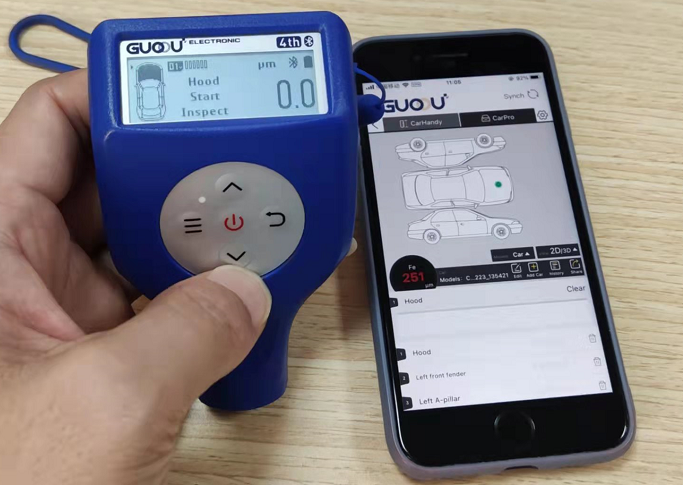 Our APP for measuring the thickness of coatings on steel and aluminum. Use this app to visualize your results and to evaluate your data.
There are 2 feature:
1.Can real-time read the users' measured data through Bluetooth, also record and analyze the data. Users can view the measured records through coatingmaster BLE any time,
in this way users can manage the data quickly and easily.Fast test the coating thickness of batch products and facilitate the factory assembly line.
2.To test whether the vehicle is refurbished or repainted and to ensure whether the vehicle coating thickness is in line with the relevant regulation of the state;
which are done through testing different parts of the vehicle coating thickness and comparing data. Knowing these can facilitate used vehicle appraisal and new vehicle transaction.