Magnetic induction coating thickness gauge is a common coating thickness gauge instrument, and it is also a more commonly used measurement method in the industry, that is, using the principle of magnetic induction, the size of the magnetic flux flowing from the magnetic head through the non-ferrous coating into the ferromagnetic substrate , Determine the thickness of the coating. Therefore, the magnetic thickness gauge can be used to measure the paint layer, plastic, rubber coating on the surface of steel, and the non-ferrous metal plating layer of nickel-chromium metal. It is widely used in the measurement of the coating thickness of steel components in engineering.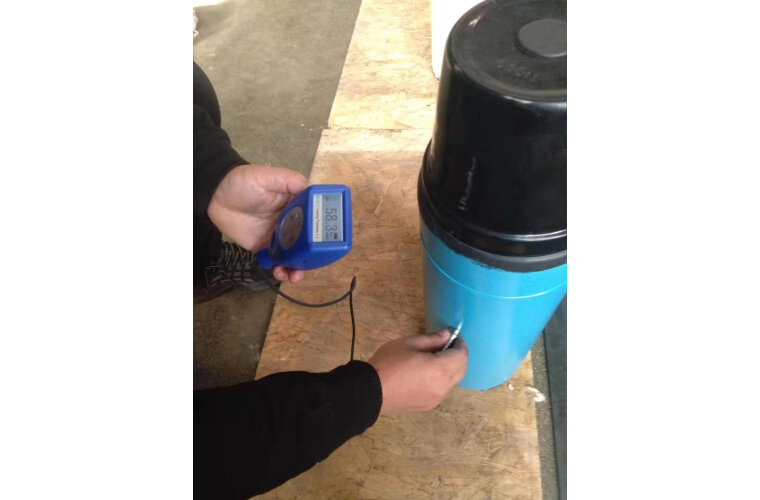 Magnetic induction coating thickness gauge can help companies control production standards and control production costs. General quality inspectors can also be used to detect whether objects meet delivery standards. In the used car industry, it can allow appraisers to inspect cars more scientifically and more effectively. fast.
So are there any disadvantages of magnetic induction coating thickness gauge?
1. Magnetic induction coating thickness gauge is a kind of dry film thickness gauge, so it can only be measured after the coating is cured, so it is more used in the post-production and quality inspection links.
2. The roughness of the substrate surface will affect the accuracy of the measurement results.
3. Even the magnetic induction coating thickness gauge with split probe design is still limited by the geometric shape of the parts, such as the measurement of the curved surface, the thickness of the substrate, or the inaccurate edge position.
4. The magnetic induction coating thickness gauge is limited by the material of the substrate and cannot accurately measure the magnetic metal substance on the coating.
Advantages of Magnetic Induction Coating Thickness Gauge:
1. The instrument has ultra-high precision and can measure thickness as low as 0.1μm;
2. The magnetic coating thickness gauge is mainly compact, flexible and easy to carry, and the price is relatively cheap;
3. The coating can be measured non-destructively and quickly.