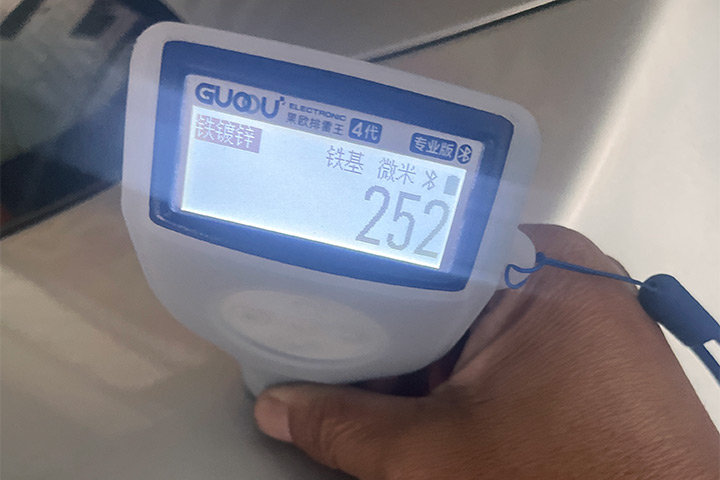 Is it normal for the paint thickness meter to show that the thickness of the car paint thickness is more than 200microns?
This question needs more context and information to answer accurately. Generally speaking, the thickness of car paint is determined according to the design, manufacture and spraying process of the car body. Automotive paint finishes are typically between 80 and 150 microns thick. Therefore, if the paint thickness meter shows that the thickness of the car paint is more than 200, it is often judged to be repaired by spraying paint, which is abnormal.
But this cannot be generalized. It is normal for the car paint to show more than 200 in the following situations.
First: The vehicle is pasted with an invisible car cover,
Many appraisers who use the Guoou paint thickness meter have indicated that the car paint pasted with the car cover will often increase the value of the original car paint by about 150 μm. Of course, the thickness of the car paint will also increase .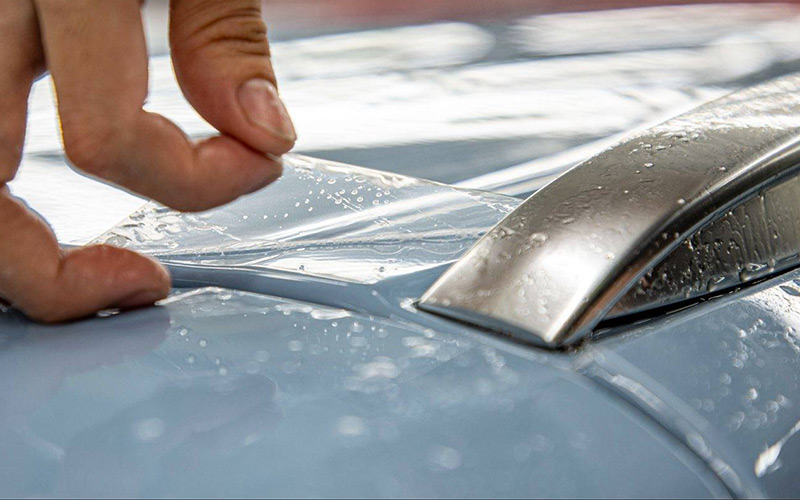 Second: special models
This requires us to have a little experience in vehicle evaluation. For example, some models of Land Rover have a paint thickness of more than 200 microns.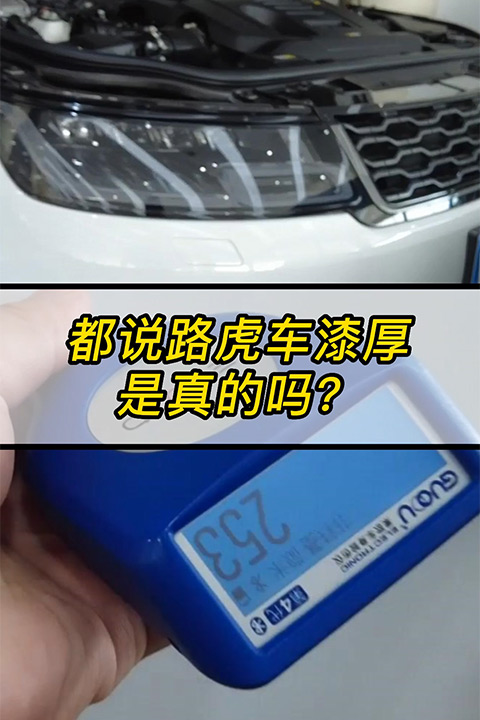 Third: the original second paint
As the name suggests, the original factory has carried out the painting process twice, because the quality inspection failed in the first painting, and a second painting is required, so the used car industry likes to call it the original factory second painting. Many people in the industry still don't know about this situation, because the probability of this happening may only be one in a thousand.
Summary and Recommendations:
When we use the paint thickness meter to check the car and find that the car paint value is more than 200, we must first check whether there is a car coat, whether it is a special vehicle, and whether there is a second coat of paint from the original factory. The uniformity of spraying by the mechanical arm of the factory is unmatched by human hands, so we should pay attention to the points that we should pay attention to when inspecting the car paint with a paint film meter. We have to doubt the large fluctuation of the value.