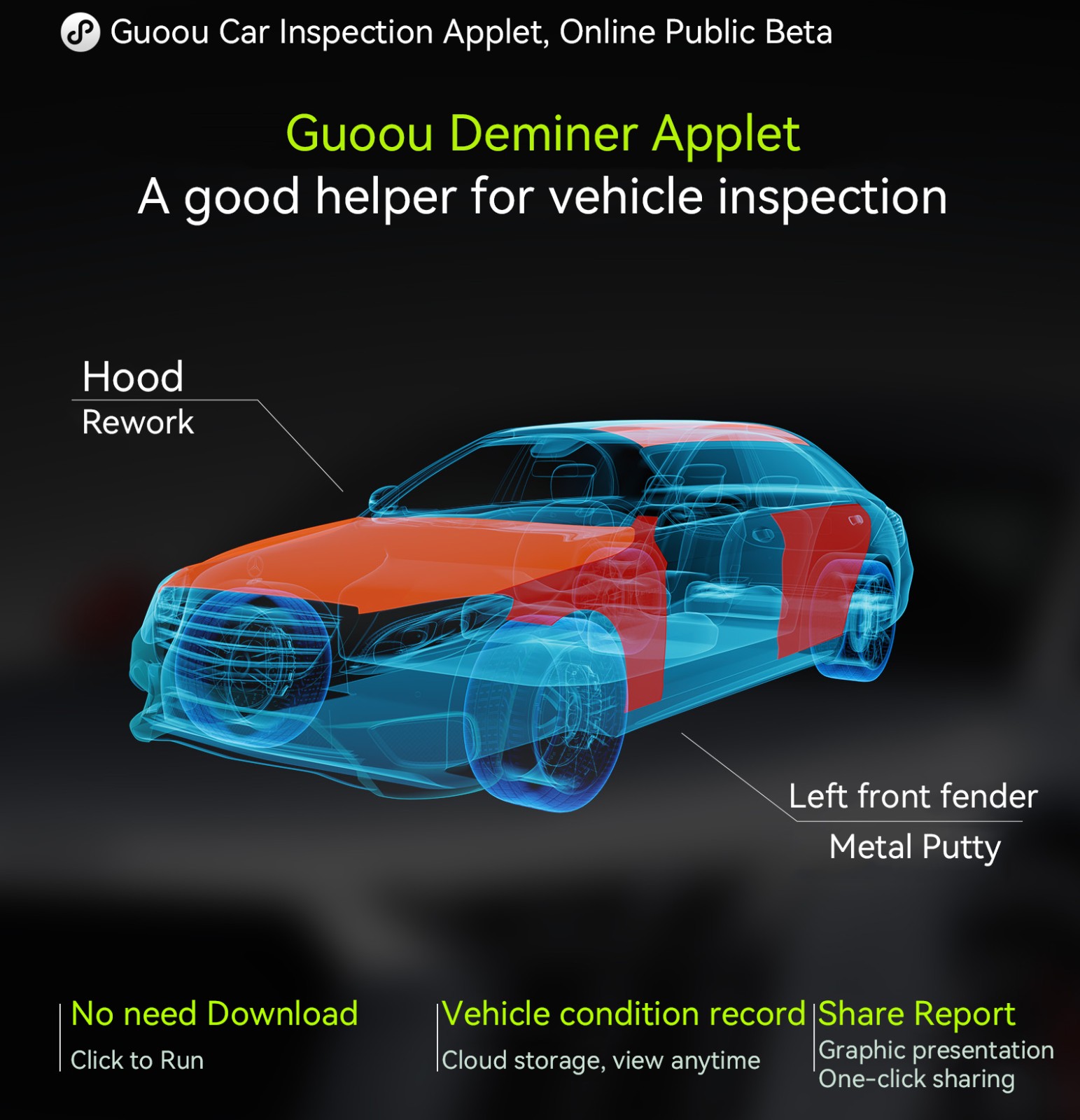 The bluetooth interconnection function of the paint thickness meter has always been favored by used car appraisers.
In particular, the generation and sharing of measurement reports can authoritatively and intuitively send vehicle appearance inspection data to customers
Although the APP is easy to use, it requires users to download and install it by themselves. However, Guoou car inspection applet opens the WeChat mini-program every time the vehicle is inspected. Daily use by appraisers.
Our applet, add the choice of car brand and model, detailed information such as insurance mileage, emission standards, vehicle location, number of transfers, annual inspection and compulsory traffic insurance expiration time.
But the most important thing is that the detailed data in the vehicle inspection process of the paint thickness meter will be visually presented to our customers in the form of pictures and texts, and the vehicle appearance inspection status is clear at a glance.