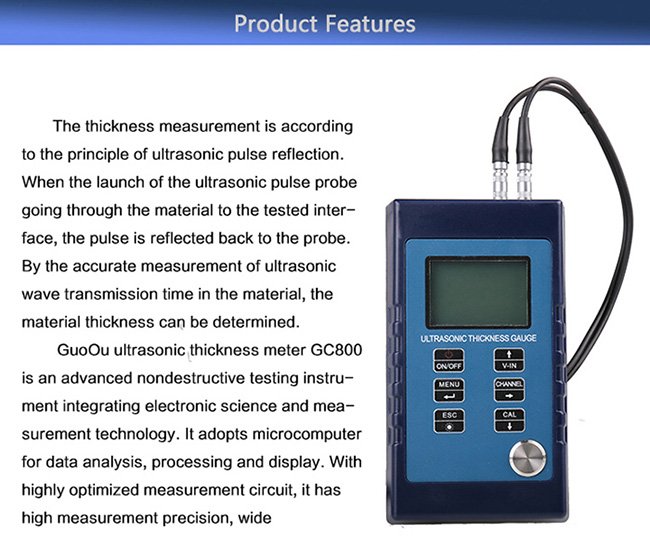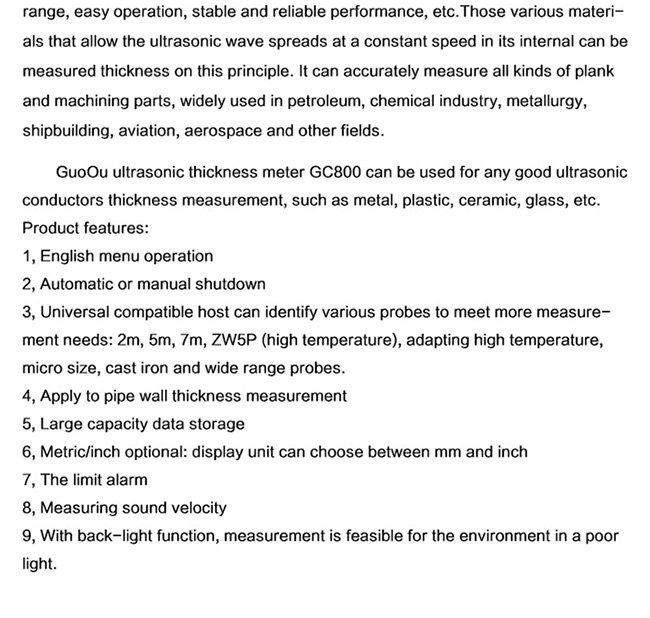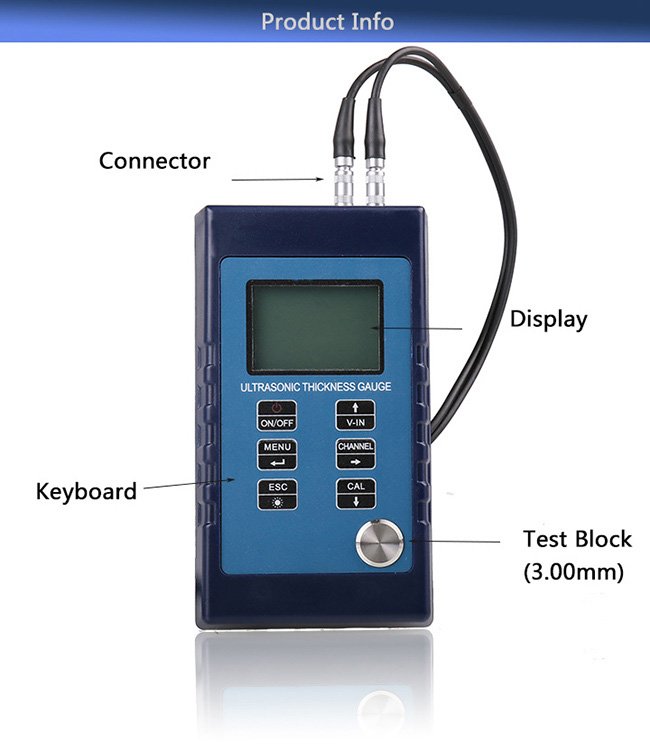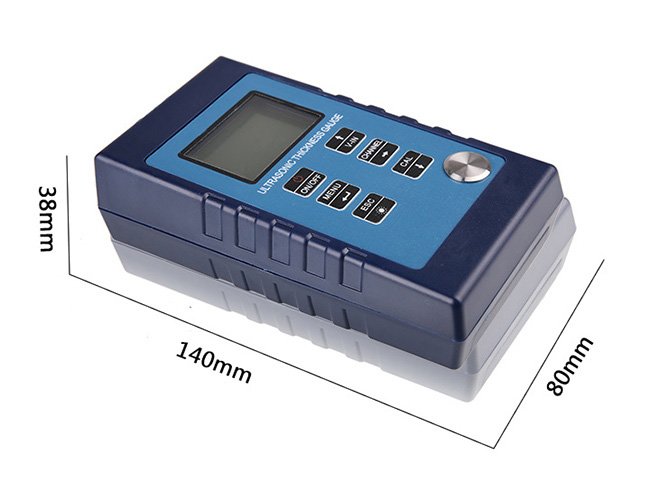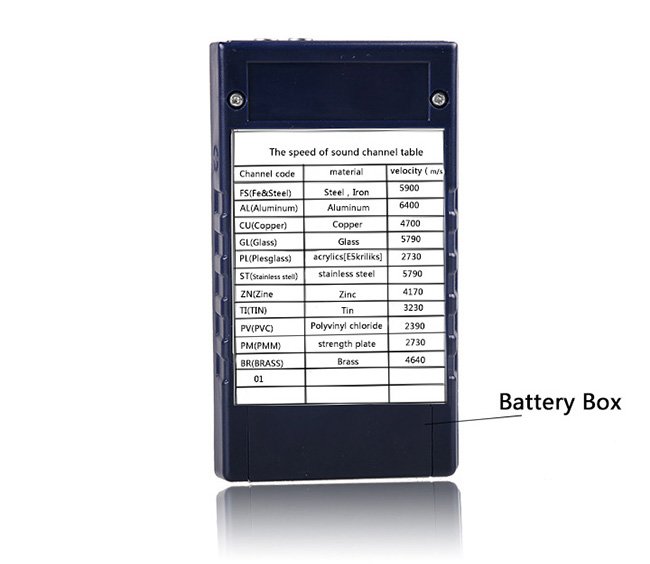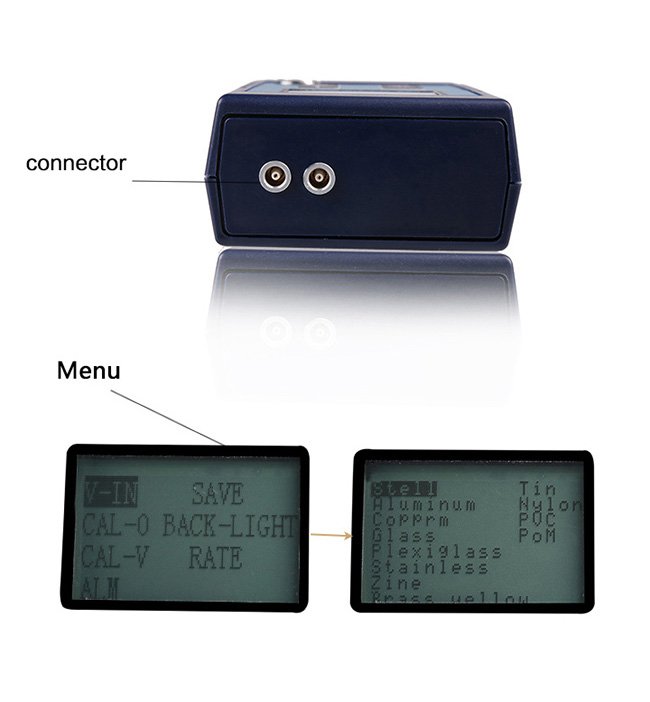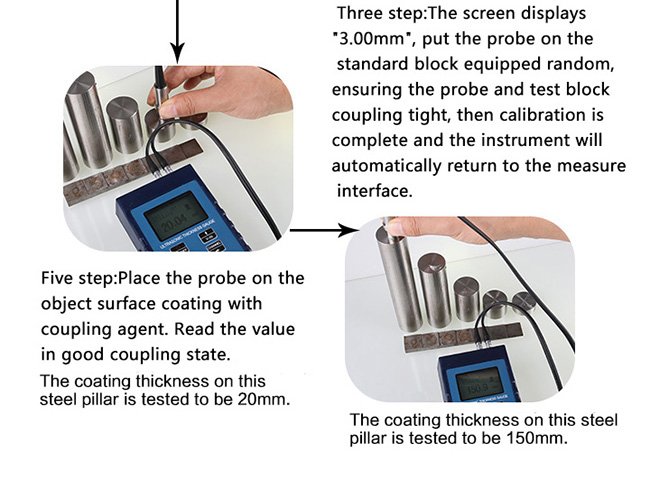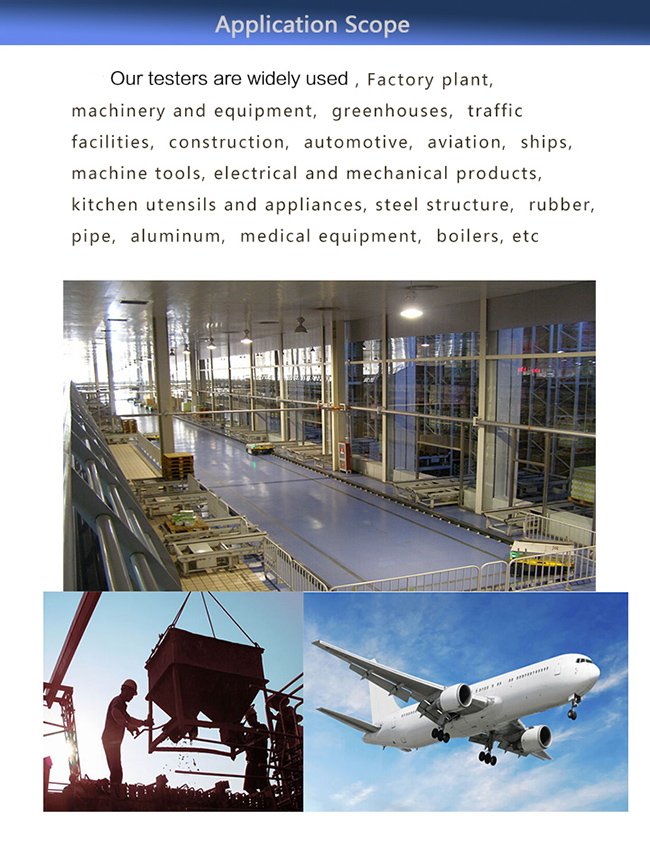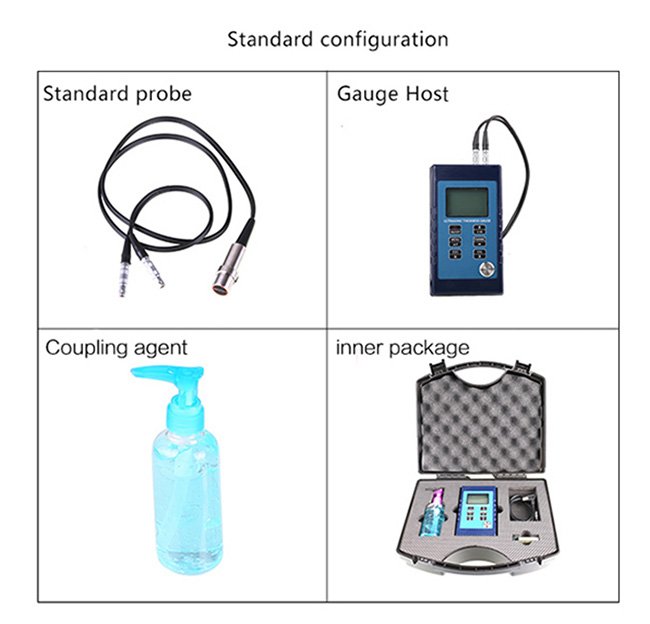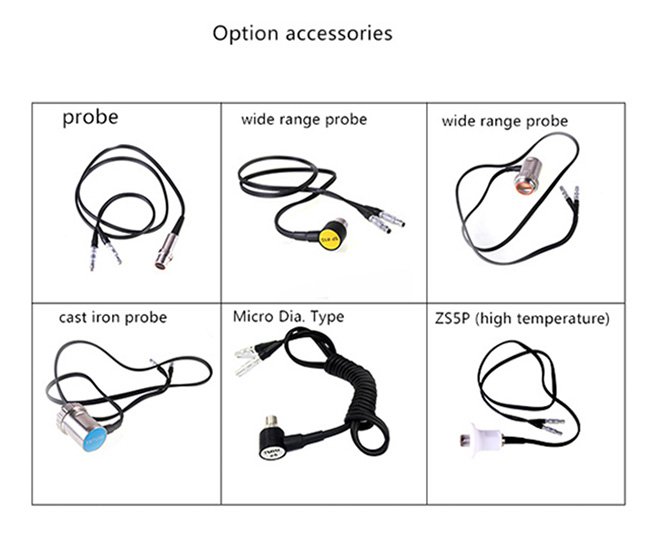 Standard configuration

| | | | |
| --- | --- | --- | --- |
| No. | Name | Quantity | Remark |
| 1 | Gauge Host | 1 | |
| 2 | Standard probe | 1 | |
| 3 | Coupling agent | 1 | |
| 4 | Battery | 2 | |
Option accessories:

probe
Specification
Range
Temperature
Ordinary
5MHz,Ф10mm
1~200mm
-10~50℃
ZS5P (high temperature)
5MHz,Ф12mm
4~80mm
-10~50℃
Micro Dia. Type
7MHz,Ф6mm
0.65 ~ 100mm (mainly for pipe)
-10~50℃
Cast Iron Type
2MHФ12mmor Ø22mm
3 ~ 50mm
-10~50℃
wide range probe
2MHz,Ф20mm
3 ~ 500mm
-10~50℃
Coupling agent
50g
Suitable for ZS5P probe
-10~500℃
Note: Measuring range depends on the probe performance of different manufacturers of different batches, depending on the material organization and the material surface condition. The resistance high temperature depends on the probe and coupling agents. Because this model series ultrasonic thickness gauge we produced can automatically adapt to the probe performance parameters, the probe will be able to meet the appropriate requirements of users.